Orthotics
Orthotics are orthopaedic devices designed to treat or adjust various mechanically created foot disorders.
Trinity Podiatry in Edinburgh offer tailored treatments to tackle foot disorders. Get in touch for more information on orthopaedic devices.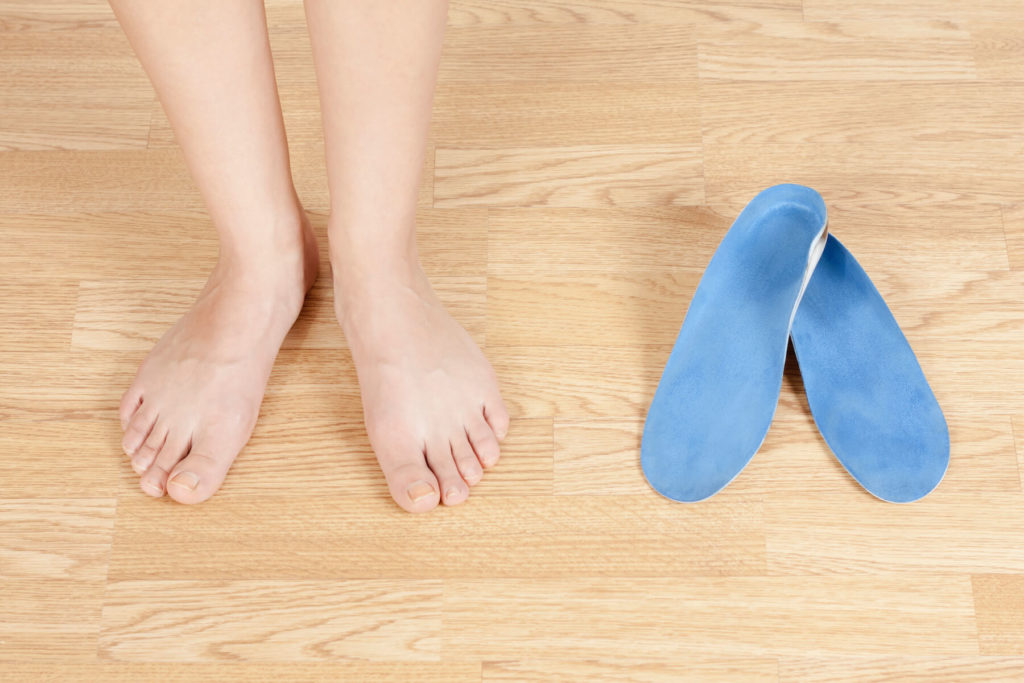 What are Orthotics?
Orthotics are orthopaedic devices designed to treat or adjust various mechanically created foot disorders.
They may be simple, commercially made devices, such as cushioned heel cups or insoles for shoes sold over-the-counter in drug stores or other retail establishments.
The best orthotics, however, are those custom-tailored by a Podiatrist and specifically crafted to meet the needs of a particular individual. This is done by making an impression of the foot called a cast. The impressions in the cast duplicate any misalignment in the foot.
Specialists in an orthotic laboratory can then correct the misalignment with compensation and stabilisation techniques. The finished orthotic is then placed in the patient's shoe and helps keep the foot in proper alignment.
Depending upon the patient's needs, the orthotic may have padding to cushion the foot against the weight of the body.
Types of Orthoses
In general, podiatrists group orthotics into four broad categories:
Functional orthotics
Functional orthotics incorporate special wedges to adjust the heel or forefoot, correcting defects in the arch that cause poor shock absorption, such as excessive pronation (flattening of the arch) or supination (an arch that is too high making a foot a poor shock absorber.
Weight-dispersive or accommodative orthotics
Weight-dispersive or accommodative orthotics typically feature padding designed to relieve pain caused by excessive pressure on the metatarsal heads or forefoot.
Other accommodative orthotics are designed to treat pain and pressure on the sesamoid bones, collapsed tarsal bones, sores and chronically inflamed toes.
Supportive orthotics
Supportive orthotics are arch supports usually prescribed to treat problems of the plantar arch.
Children's orthotics
If there is a family tendency to foot, knee, leg or back problems, then prescribing children custom orthotics from an early age, can help prevent problems like flat feet and bunions from developing.
Children who suffer from "growing pains", which are really muscle overuse pains, or sporting pain really benefit from custom orthotics.
Children grow out of their orthotics annually and the lab we use offer an outgrowth insurance which covers a single claim for growth and/or loss, although very few children lose their orthotics as they look after them because they find them so helpful.
Orthotics can be prescribed to any child from around the age of 2 upwards.
Common Questions on Orthotics
For information on orthotics, call Trinity Podiatry